Enhanced Ecommerce is a set of new Google Analytics features and reports that are, as the name suggests, geared towards online retailers. It allows for analysis and reporting that was simply not possible before. Up to now, the only time you actually send ecommerce and product data to Google Analytics was on the order confirmation page. You'd have no idea how many times those products were actually viewed, added or removed from the cart. With enhanced ecommerce you can now get true product conversion rates. You can even track refund data from canceled orders.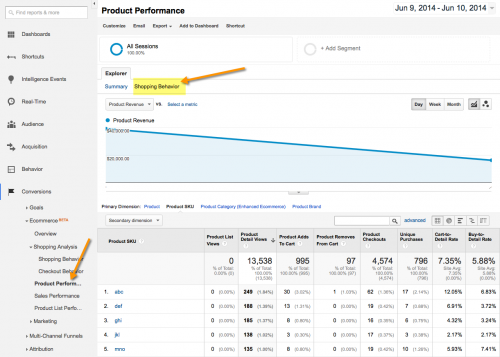 Naturally, the ability to capture and send this data to Google Analytics requires new tagging and significant programming. Luckily, we have done all the hard work so you don't have to! Out of the box, we capture:
Product SKU views.
Product add-to-carts.
Product removes from cart.
Product checkouts.
Coupon tracking.
Product refunds of canceled orders.
In order to add this to your account you'll have to: