What if you could change this text and provide your own content that's helful to shoppers?
This is what our ZEro Results Optimizer (ZERO) does. You simply specify what the content should be in your .monitus.net account and hit "Save Settings".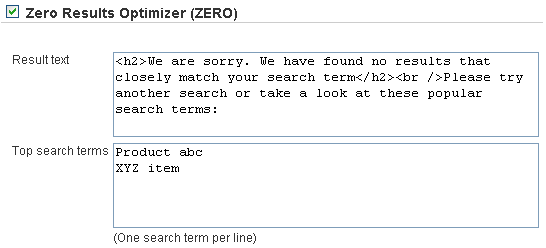 You can also enter your top searches in the lower box. These will automatically be turned into search URLS.